China Resources Chemical Innovative Materials Co., Ltd.a wholly-owned subsidiary of CR Group, specializes in the production and sale of non-fiber grade polyester pellets. The Company has two production bases in Changzhou and Zhuhai, with the overall annual production capacity of polyester up to 2.1 million tons.
.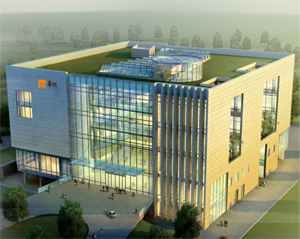 By adhering to the spirit of "Pragmatism, Professionalism, Synergy, Dedication" of China Resources, the Company is customer-focused and market-oriented. It purchases high-quality chemical raw materials from home and abroad to produce high-quality and diversified products to meet the needs of customers at all levels at home and abroad.
The Company has a young management team, advanced testing equipment, and first-class production management system. Research Institute of CR Chem Mat, established in 2016, is a Jiangsu Certified Enterprise Technology Center; Jiangsu (CR) Polyester New Material Engineering Technology Research Center, and Jiangsu Postdoctoral Innovation Practice Base; it is also the first lab founder of the Joint Research Institute of China Resources Institute of Science and Technology - Research Institute of Tsinghua University in Shenzhen, with an R&D laboratory covering an area of 2600 square meters and an efficient and competent R&D team, actively promoting the research of functional and high value-added new polyester products as well as research and industrialization of new technologies and processes, having achieved good economic benefits.
The Company actively develops domestic and foreign markets, and it has high-quality domestic and foreign customers including Coca-Cola, Evian, Nongfu Spring, Masterkong, etc. "Hualei" bottle-grade PET pellets manufactured by the Company are featured with good color value, low ash and acetaldehyde contents, wide product processing range, and high yield, extensively used in industries including drinking water, hot-filled beverages, carbonated beverages, edible oil, alcohol packaging, medical blood collection tubes, films, sheets etc. The Company actively cultivates PET recycling projects by conforming to the trend of circular economy, setting an example for and leading the development of the industry.
By strengthening the management and laying solid foundation as well as creating the brand, the Company has passed FDA test; certified for ISO9001, OHSAS18001, Coca Cola, and Pepsi-Cola certifications; honored with "the Second Prize of State Scientific and Technological Progress", "the Second Prize of National-level Enterprise Management Modernization Innovation Result", "the Best Process Progress Award", and "Sustainable Development Environmental Protection Award", "Civilized Unit of Jiangsu Province", "National Civilized Unit" etc.

By sticking to the operation concept of "Create Value for Customers Continuously", the company wholeheartedly provides customers with top-grade products and excellent services; cooperates with customers sincerely for common development and creating brilliant tomorrow hand in hand.